Nano Talc
Generating Nano Particles
Mines
Nathara Ki Pal Soapstone Mines
Traditionally, fillers have been used in industrial processes to reduce the cost of the products as well as increase the productivity. In a competitive market, where margins are shrinking, fillers play a key role to keep costs in check.   As a result, roles of fillers have been redefined from "cost reducers" to "effective cost savers" and in some cases "performance enhancers".   At Next Generation Fillers Private Limited (NGF), our sole focus is to develop fillers for various industries, which not only reduces the manufacturing cost of the product but also enhance its performance.   We give utmost priority to product quality and supply reliability, we back that up with technical support & services. This creates value for our customers and set us apart from our competitors. We lead by example through continuously improving our products and practices, which contributes to sustainable development. We work as per industry's best practices, by a…
NEED TO INQUIRE ABOUT A PRODUCT
NAKSIL 10
NAKSIL 10 helps in reducing the TiO2 Content in the Water Based formulations. It can replace Clay products like Himafine and Ultrex in the formulation.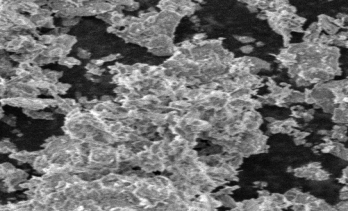 NAKPRO ARC5
NAKPRO ARC5 is a Nano Talc, which has gone through our Surface Modification Treatment. It is a rhombus shaped Talc which has a very low oil absorption levels.
NGF participated in Plast India 2018, held at Gandhinagar, Gujarat India, on 7th – 12th February 2018.
Here we successfully launched our Nano Powder range, specially designed to suit the needs of Polymer Industry. The products were designed to improve the performance of the products and also have a positive impact on the environment.